NSF PERSONNEL DOCUMENT GUIDE & RESOURCES
How to Use Online Bibliographies with SciENcv
When using SciENcv to build a biosketch, products are pulled from online applications. My Bibliography is the My NCBI tool that is automatically linked to SciENcv. It is the first option when adding products to your biosketch. Citations can be directly added to My Bibliography from PubMed, manually added, or uploaded as a ris file. If your electronic bibliography is in bibtex, you can upload a file to your ORCiD ID account and then link it to your SciENcv. Relevant step by step directions are included below.
My Bibliography allows you to save references to your own publications in a bibliography. There are three ways to create a bibliography. The first is to add citations directly from PubMed, the second is to add citations manually, and the third is to upload them as ris files.
One way to access My Bibliography is directly from your My NCBI landing page (see Figure 1). To access your own My Bibliography, choose Manage My Bibliography at the bottom of the My Bibliography section (see A in Figure 2). If you have been delegated as an Other Authorized User to someone else's My Bibliography, you can access their My Bibliography by choosing their named bibliography under Delegated Bibliographies (see B in Figure 2)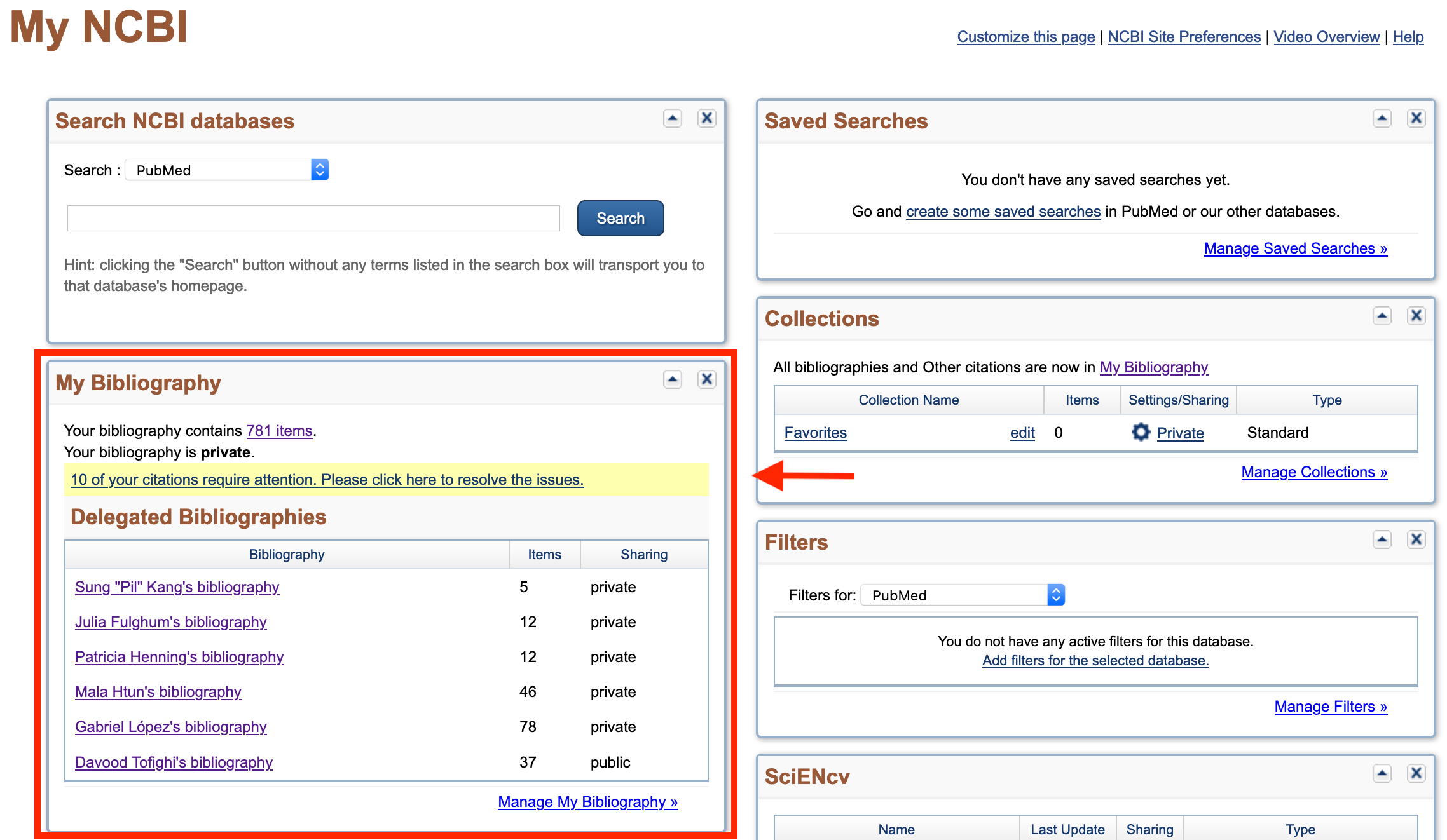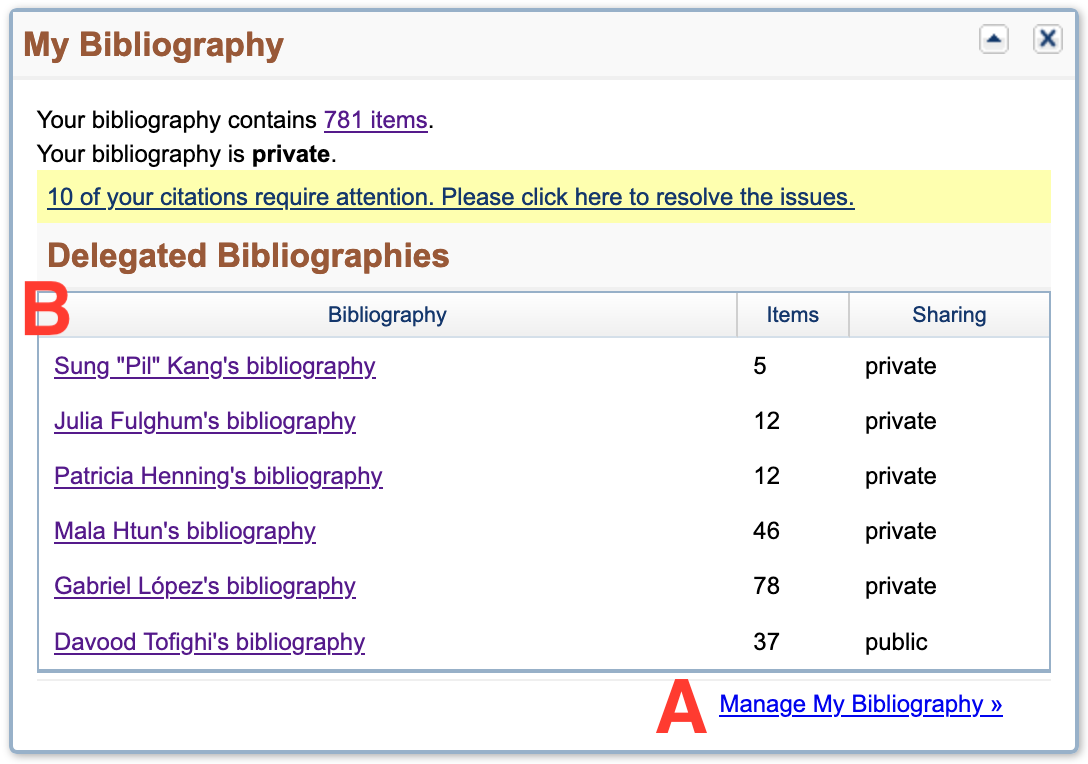 Figure 1: Accessing My Bibliography from My NCBI Figure 2: My Bibliography and Delegated
Landing Page Bibliographies
You can also access My Bibliography from section C. Products in the NSF Biosketch formatting page (see Figures 3 and 4).
---
Add Citations Directly from PubMed
PubMed® comprises more than 30 million citations for biomedical literature from MEDLINE, life science journals, and online books. Citations can be added directly from PubMed if it has been added to that National Institutes of Health (NIH) maintained database (see Figure 5). These citations CANNOT be edited within My Bibliography or SciENcv.


Figure 5: Add Citations Directly from PubMed
---
Add Citations Manually to My Bibliography
Citations that are not available through electronic systems like PubMed, Google Scholar, Web of Science, or already uploaded to reference management software system like Endnote, Zotero, Mendeley, etc. can be added to My Bibliography manually. Select the appropriate option from My Bibliography as shown in Figure 6.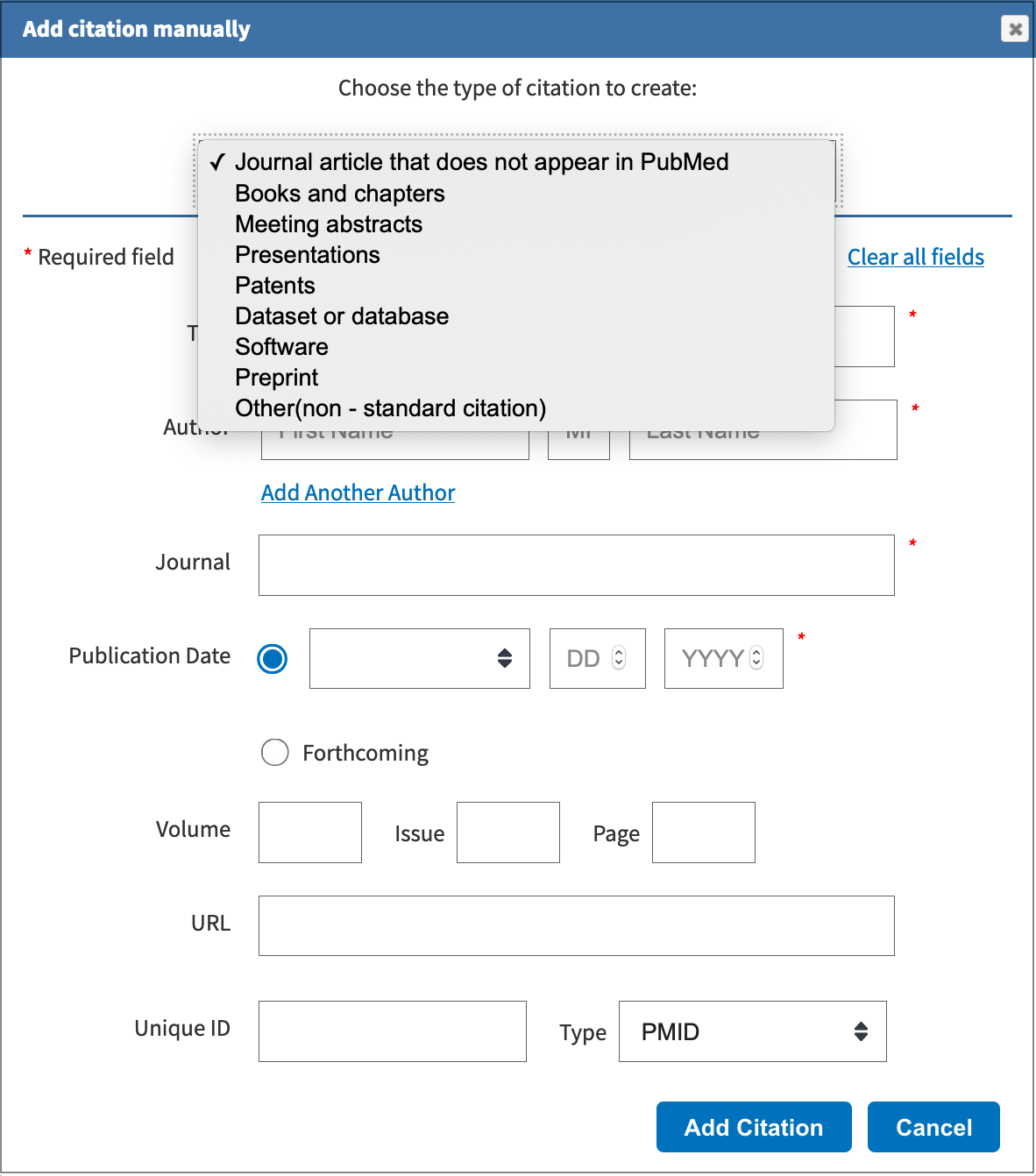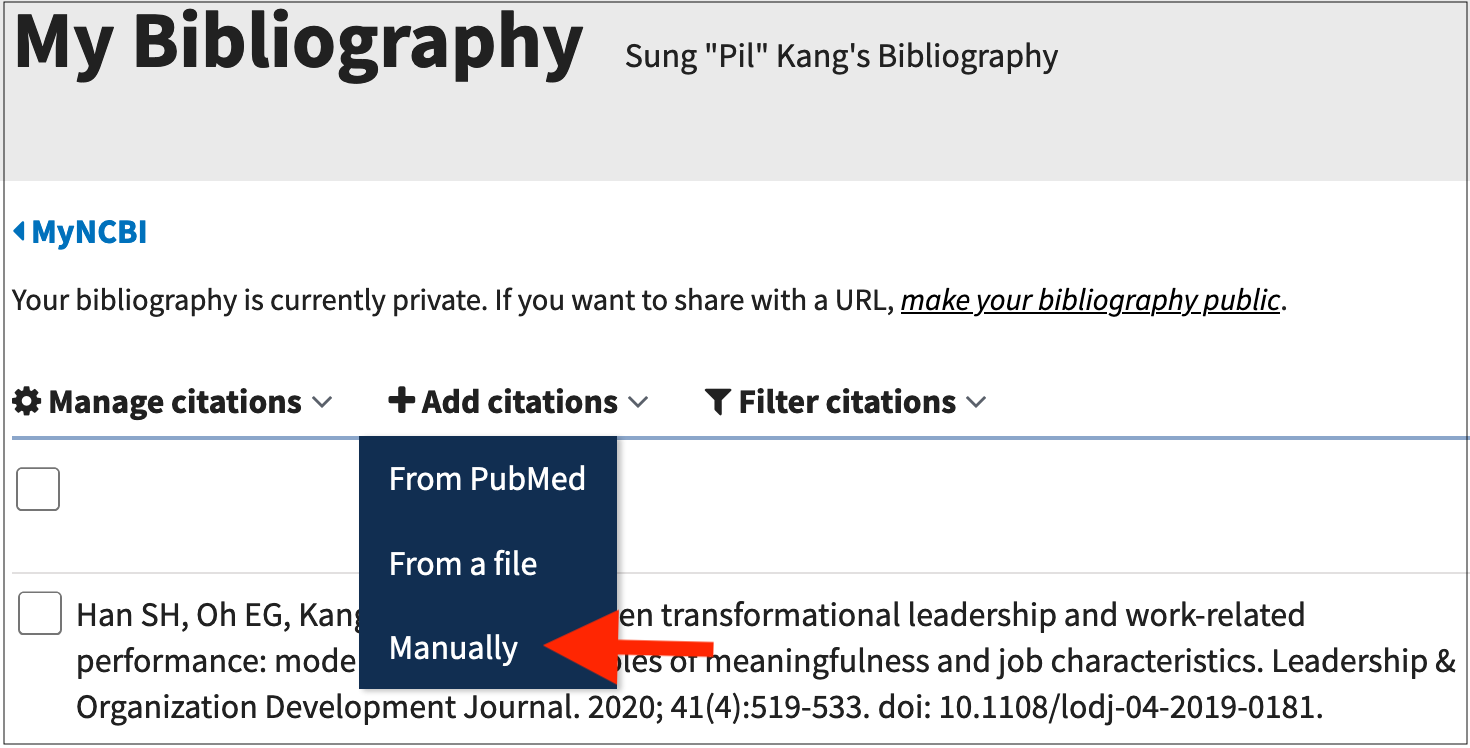 Figure 6: Choose to Add Citations Manually to My Bibliography
A number of templates are available on My Bibliography to add citations manually as shown in Figure 7. You can copy and paste the pertinent information into the relevant fields or you can type as needed. The citation style is not able to be changed, but it is compliant with NSF and NIH guidelines. Make sure to Add Another Author as necessary. Save citations by clicking Add Citation at the bottom of the page.

Figure 7: Add Citations Manually to My Bibliography
---
Upload Citations to My Bibliography as a RIS File
Citations can also be added My Bibliography as RIS files (see Figure 8). RIS files are those downloaded from reference management software systems like RefWorks, Zotero, Citavi, Papers, Mendeley, and EndNote. Citations can be downloaded individually from online sources like individual journal articles, Google Scholar, and Web of Science when they are downloaded as RIS files. For Google Scholar, make sure to select the RefMan download option.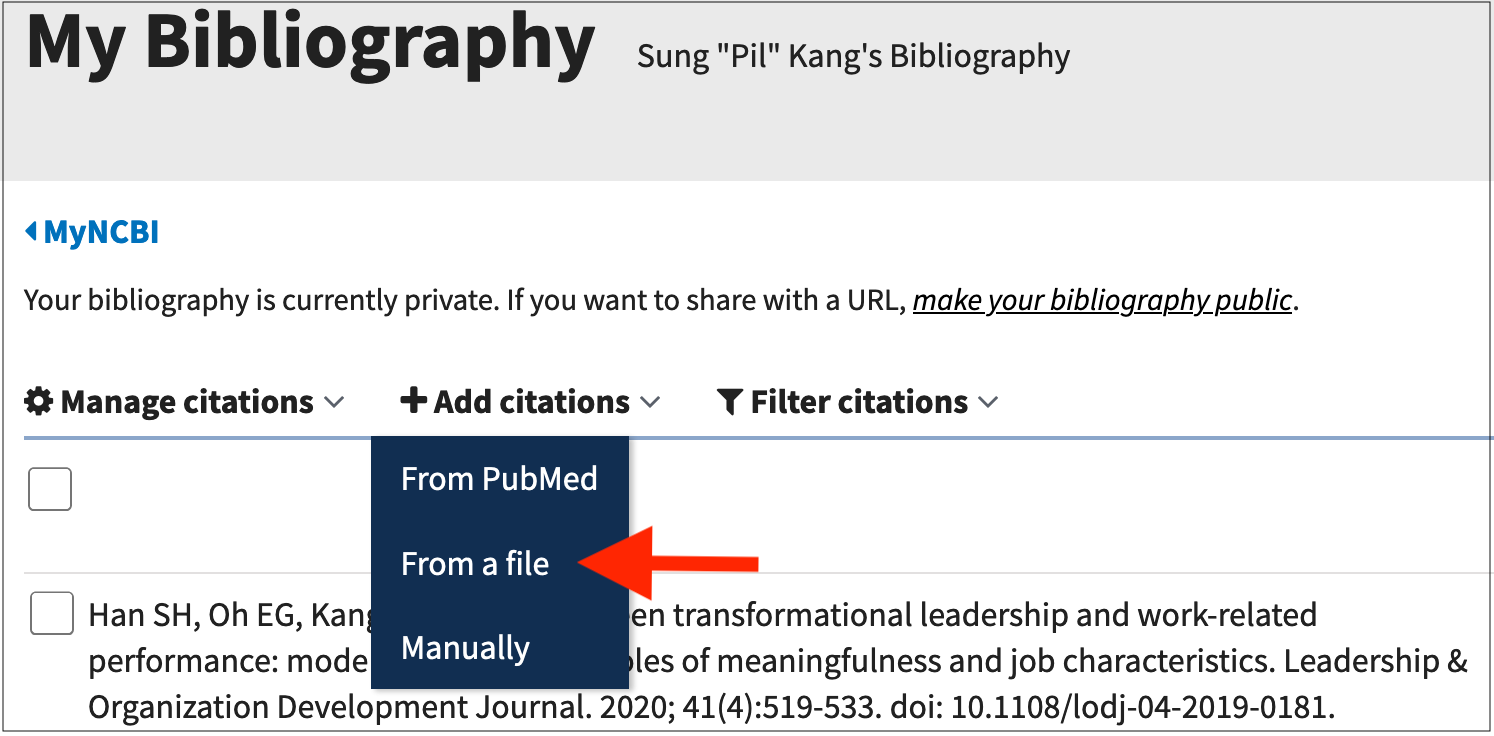 Figure 8: Add Citations From a RIS File
If you do not already use one of these RIS file reference management tools, you can create a free, online Endnote account which can then pull citations directly from Web of Science when you create your account through UNM. You can begin this process by accessing https://libguides.unm.edu/endnote. Create an Endnote account by following the link shown in A of Figure 9 and then log into Web of Science by using your UNM credentials by clicking the link shown in B of Figure 9 .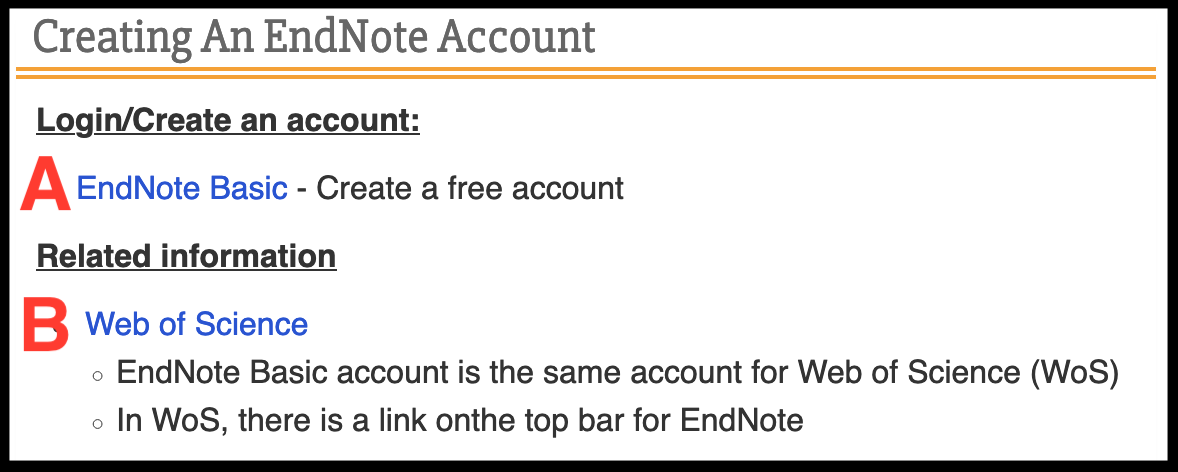 Figure 9: Create Online UNM Endnote Account
How to Use ORCiD ID Account
ORCID provides a persistent digital identifier (an ORCID iD) that you own and control, and that distinguishes you from every other researcher. You can connect your iD with your professional information — affiliations, grants, publications, peer review, and more. You can use your iD to share your information with other systems, ensuring you get recognition for all your contributions, saving you time and hassle, and reducing the risk of errors. More information about getting to know ORCiD can be found here.
If you have not done so already, you can follow the directions regarding how to link your ORCiD ID to your My NCBI account by reviewing the Getting Started guidelines available on the Step by Step Instructions - How to Use SciENcv page. This step is not a requirement, but it does provide easy access to your already compiled personal bibliography if you do have an active ORCiD account.
Once you have your account linked to your My NCBI account, you can access the publications included on your ORCiD account directly through section C. Products of the NSF Biosketch formatting page as seen on Figure 1. You can make modifications to the authors listed through your SciENcv account, but other changes must be made directly through ORCiD.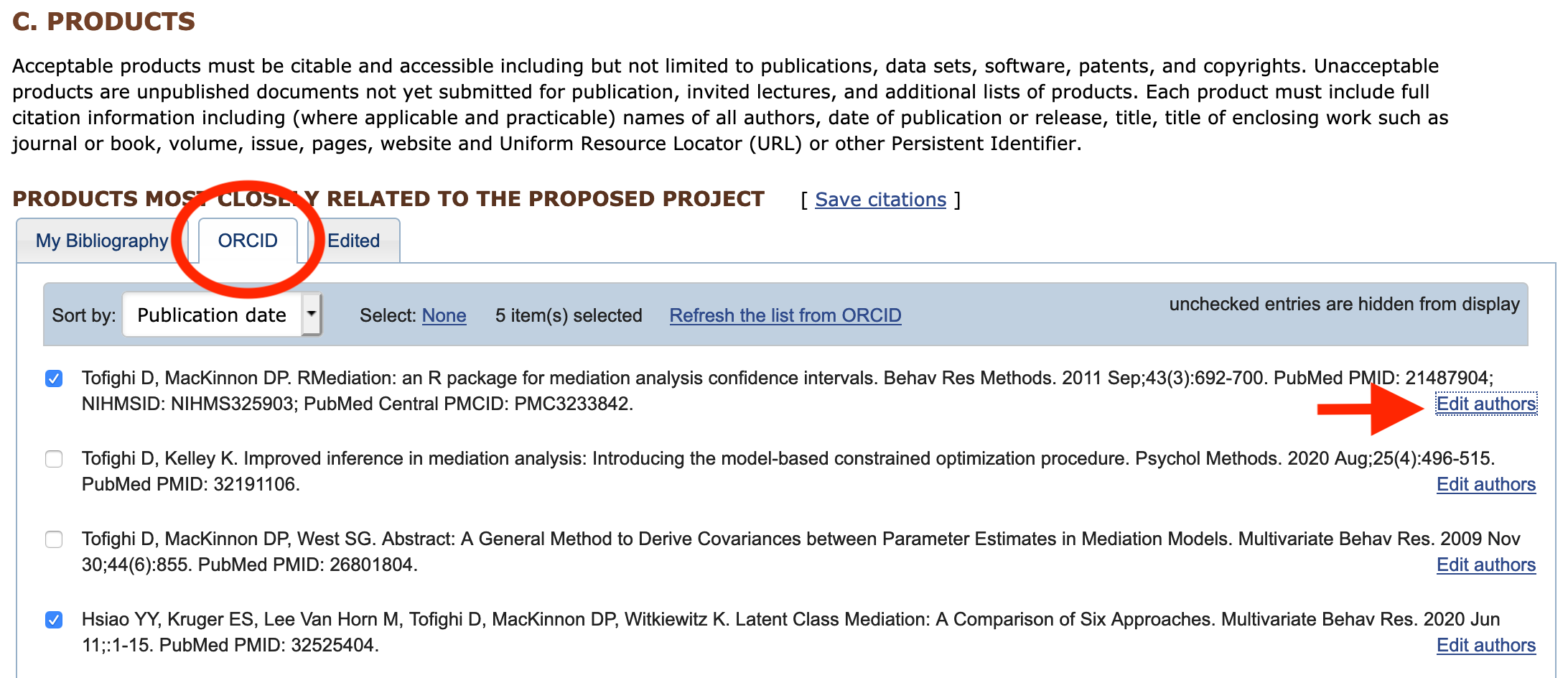 Figure 1: Selecting Products from ORCiD Account for Biosketch
One of the benefits of using ORCiD and linking it to your My NCBI account is its ability to retrieve and collate a number of reference sources into one application that can then be used to add citations as needed to your NSF, NIH, or IES biosketches. Figure 2 demonstrates that you can easily link your ArXiv ID (see A in Figure 2) and PubMed ID (see C in Figure 2) to ORCiD which will automatically pull in any references stored on those databases. You can also add citations individually using the Add DOI option (see B in Figure 2) or you can import bibtex files as shown in D of Figure 2.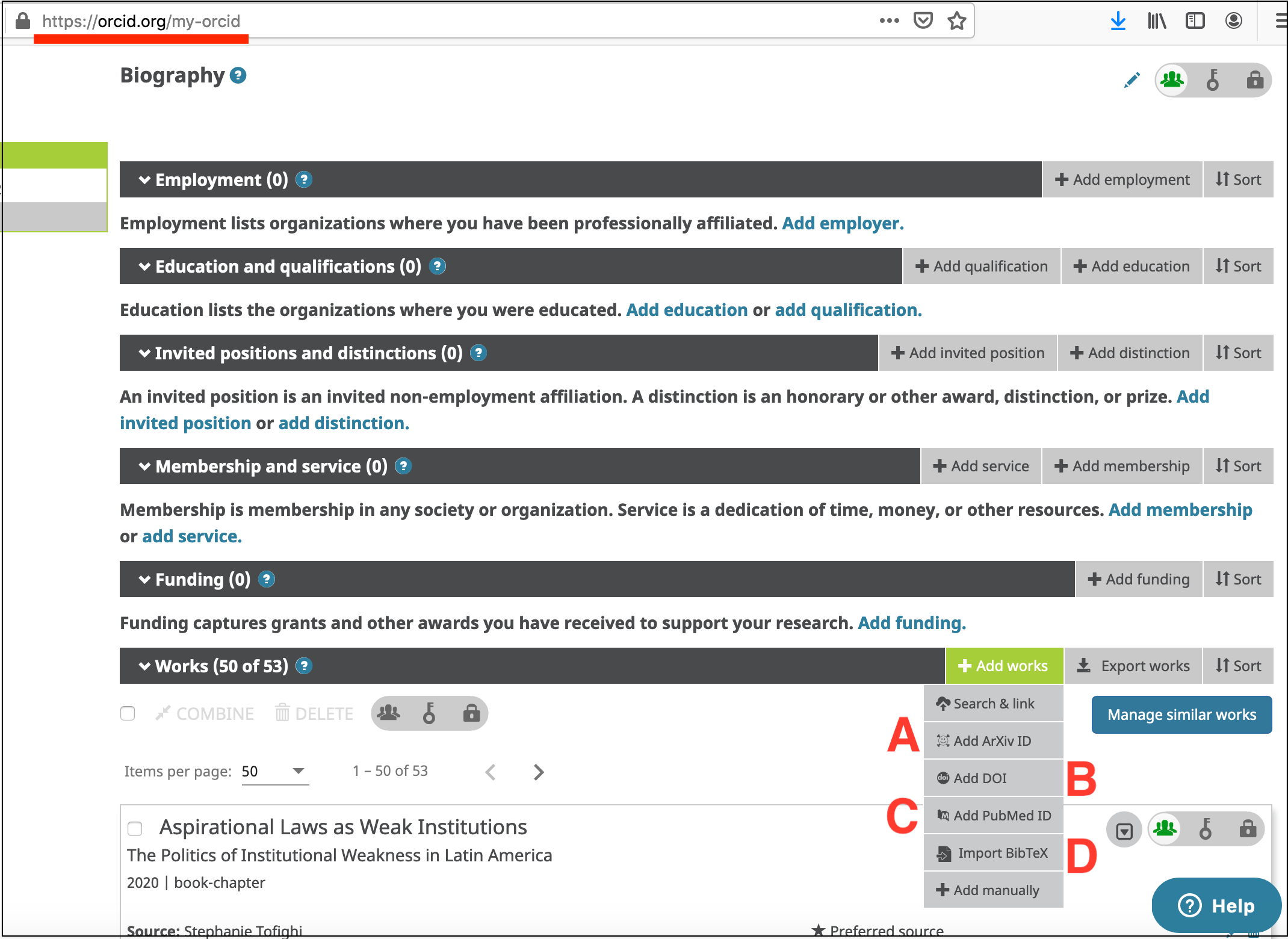 Figure 2: Adding Citations to ORCiD Account