UNM researcher wins NSF CAREER Award to apply more predictability to shape-shifting objects
What could a wrinkled overcoat, a bad hair day and the movement of the tongue all have in common?
The answer: A phenomenon called "deformation," which is the change in the shape of any object.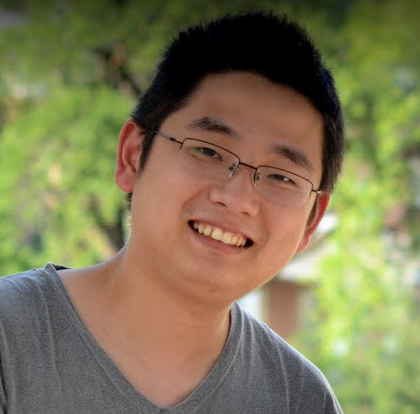 Yin Yang, an assistant professor in The University of New Mexico's Department of Electrical and Computer Engineering, has received a National Science Foundation CAREER Award to study this issue, and more specifically, how to better predict how an object will deform.
His award is for a project called "Deep Learning Empowered Nonlinear Deformable Model." The five-year project began on March 15 and will conclude at the end of February 2024.
Yang said that any object is vulnerable to deformation, including skin, plants and plastic items like a toy. Various factors cause nearly all objects to change shape, but while the process is expected, it can often be problematic, as it is often hard to accurately and quickly predict how an object will change shape.
"This is a very old but difficult problem. It is an important challenge because everything deforms, but it's difficult to simulate large amounts of data in real time with efficiency and accuracy," he said. "There are many important applications of this work."
Perhaps some of the most pressing applications have to do with the health-care field. A previous research project Yang was involved with was predicting how a tongue moves in the mouth, which would help engineers in the medical field treat people with disorders of the tongue that affect speech. By applying sensors to the tongue, researchers were able to gather data on the tongue's movement, then through complex mathematical modeling, they were able to more accurately simulate the movement of the tongue so that therapy could be more effective.
Yang — who has expertise in computer graphics, physics-based animation, and simulation and medical imaging analysis and visualization — first became interested in the issues surrounding deformation while working as a medical researcher in Albuquerque. Radiologists and physicians working with lung cancer patients were dealing with the challenge of how to accurately deliver radiation treatment to patients' lungs, but since humans must breathe, and therefore the treatment area moves up and down with the breath (an example of deformation), the radiation treatment was often not as accurate as it could be. Precision in radiation delivery is important not just to destroy a tumor but to minimize damage to surrounding healthy tissue.
"This project is about using data-driven knowledge of deformation to develop more efficient and accurate modeling and computer simulation techniques that can be used in a broad array of areas," Yang said.
Outside of health care, more accurate simulation could help firefighters combat blazes or soldiers on the battlefield by safely simulating potentially life-threatening situations, Yang said.
Improving the simulation of deformation can even have an impact in the entertainment industry by more accurately simulating movements in animations, so that when a character falls off a building, the way in which he or she falls and lands on the ground is more believable.
The NSF CAREER program is geared toward helping early-career faculty get strong starts on their academic careers. The award is NSF's most prestigious award in support of junior faculty who exemplify the role of teacher-scholars through outstanding research, excellent education, and the integration of education and research within the community. Yang said of course the NSF CAREER award is a prestigious honor and a boost to his own research career, but he also hopes that this project will bring greater awareness of the area of deformation and computer graphics, especially at UNM. "Computer graphics has not been an area that UNM has been known for, so this project has the potential to help us gain a reputation in this area," he said. About three Ph.D. students and a few undergraduate students will be working on the research team with Yang the next several years on the project.
April 2, 2019 - By Kim Delker