PROPOSAL RESOURCES & SUPPORT
FRDO Proposal Preparation and Editing Support
The FRDO and the FRSO network provide a number of services to support proposal planning, preparation, submission, and revision. If you would like to request this kind of support, please click the button below or email frdo@unm.edu. Following your request, one of the FRSOs (Faculty Research Support Officers) assigned to your college or school will reach out to you for a meeting. The timeframes for various services outlined here are minimums; we recommend contacting us as early in the process as possible so that we can be as helpful as possible. You can also request support for bigger picture project planning, research strategy, or meeting facilitation. For more information about those services, please select "Research Development" from the menu bar above.
Federal Sponsor Information
Basic federal sponsor requirements that apply across funding opportunities within each agency.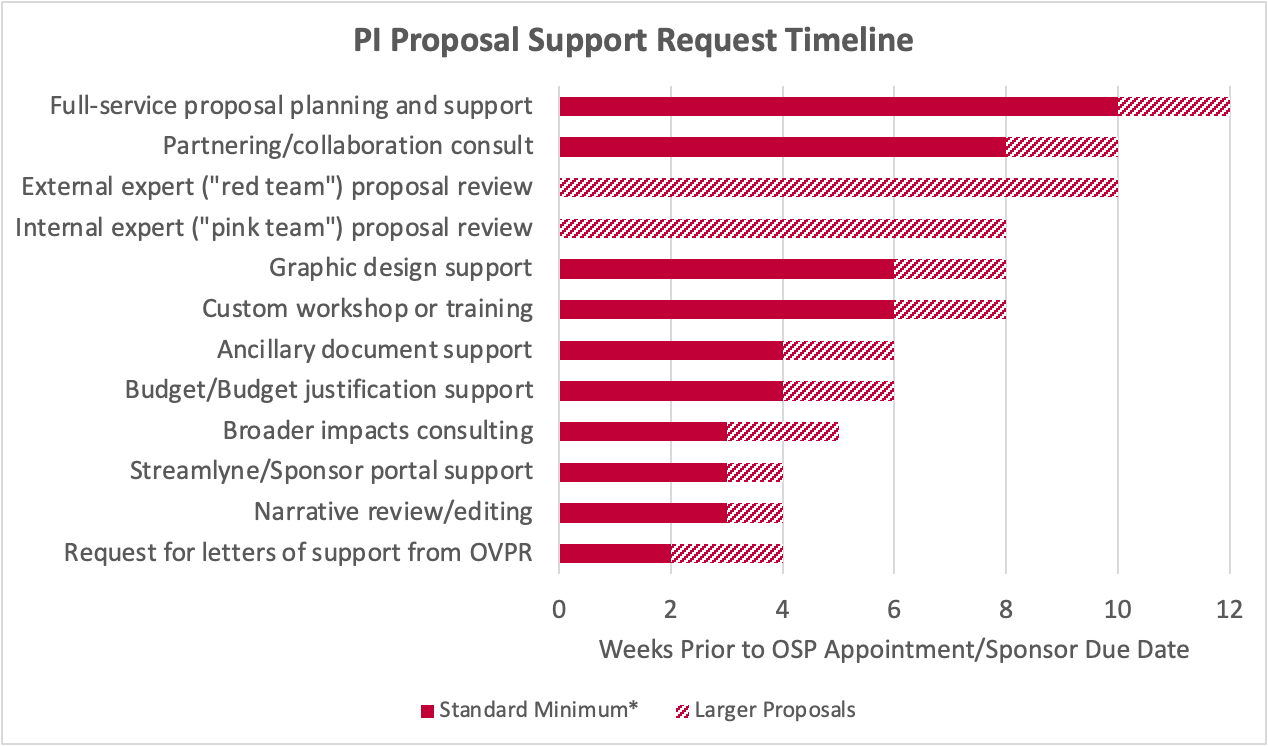 PI Toolkit
Helpful resources to facilitate the submission of funding proposals.
Templates and Boilerplate
Additional Proposal Resources on Campus
Other offices on campus are integral to the proposal submission process and can provide trainings, resources, data, and instruction to improve your proposal and ensure it is in compliance with all institutional, state, and federal rules and regulations.