UNM BROADER IMPACTS
The National Science Foundation (NSF) describes Broader Impacts as being the potential of a research project to benefit society and contribute to the achievement of specific, desired societal outcomes. Per the NSF, broader impacts may be accomplished through the research itself, through activities directly related to specific research projects, or through activities supported by, yet complementary to the project. Even though the NSF is the only sponsor that specifically names Broader Impacts as an evaluation measure, this desire to improve the world around us through research and other externally funded endeavors is common to most funding opportunities. As a result, the OVPR and FRDO would like to offer their assistance to faculty looking to develop broader impacts strategies to include in their proposals. Use the button below to request support.
NSF Perspectives on Broader Impacts
NSF values the advancement of scientific knowledge and activities that contribute to the achievement of societally relevant outcomes. Such outcomes include, but are not limited to:
Full participation of women, persons with disabilities, and underrepresented minorities in science, technology, engineering, and mathematics (STEM)
Improved STEM education and educator development at any level
Increased public scientific literacy and public engagement with science and technology
Improved well-being of individuals in society
Development of a diverse, globally competitive STEM workforce
Increased partnerships between academia, industry, and others
Improved national security
Increased economic competitiveness of the US
Enhanced infrastructure for research and education
---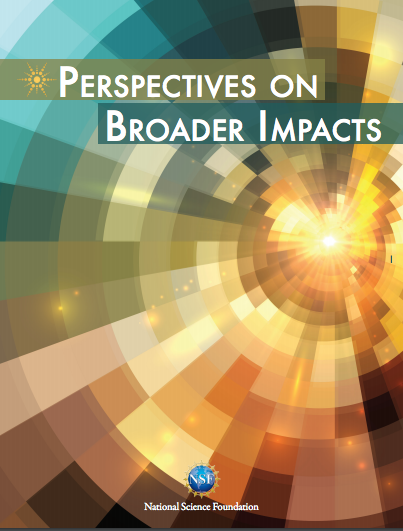 Each year, the National Science Foundation (NSF) receives about 50,000 proposals for funding. Because there are many more worthy proposals than NSF is able to fund, the foundation distinguishes among them through a merit review process that incorporates two criteria: intellectual merit and broader impacts. Read about more broader impacts examples from the NSF here.
Potential Outreach and Broader Impact Partners Available to UNM

Managed by the UNM STEM-H Center for Outreach, Research and Education with support from the NM Experimental Program to Stimulate Competitive Research (NM EPSCoR), the NM STEM Connection provides information about STEM resources for K-12 students, teachers, parents, counselors, and administrators as well as higher education faculty/staff and community members in New Mexico.

STEM University is a collection of free outside-of-class activities related to science, technology, engineering and mathematics disciplines (STEM) put on by the STEM Collaboration Center. These events connect UNM students with STEM research, scientists, technology and leadership. Faculty can post STEM events by following this link. Click here to access the current list of STEM University events.
Albuquerque Museums
UNM College Based Outreach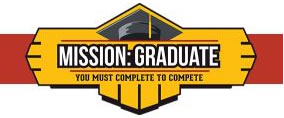 Mission: Graduate is a partnership that brings together educators, employers, educational support providers, government leaders, and citizens to work on collaborative projects and align organizational practice and policy toward achieving common goals. They seek partners with the interest, experience, and expertise necessary to identify strategies relevant to their seven core outcomes.

Effective open source software and data sharing can be incorporated into broader impacts. The Research Data Services provides a variety of services in support of effective research data planning, management, preservation, discovery and use. In addition, the RDS team also provides support for several key research data infrastructure capabilities that are maintained by the Library for use by UNM's research community.

One mission is to cultivate a well-qualified and diverse Science, Technology, Engineering and Mathematics (STEM) workforce and develop a strong culture of innovation and entrepreneurship. Through collaborations with organizations ranging from afterschool programs to colleges and universities, from museums to business startup accelerators, NM EPSCoR Education and Outreach programs serve a wide range of audiences across the state.

This group brings together organizations throughout NM that are committed to informing and motivating girls to pursue careers in science, technology, engineering, and mathematics (STEM). Activities are designed to facilitate connections between organizations to maximize access to shared resources. Check out current programs and partners or connect with this group.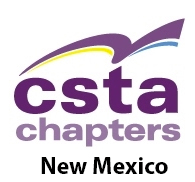 The Computer Science Teachers Association (CSTA) supports and promotes the teaching of computer science. CSTA provides opportunities for K–12 teachers and their students to better understand computer science and to more successfully prepare themselves to teach and learn. The NM chapter offers a ways to get involved with CS teachers helping to shape CS education in New Mexico.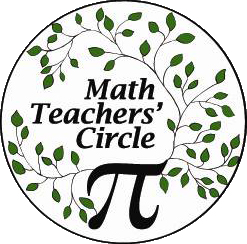 The Albuquerque Math Teachers' Circle supports local teachers who desire to explore mathematical ideas in a fun, encouraging environment. Their meetings provide an opportunity for math educator participants to work on interesting problems, developing their mathematical knowledge, skills, and intuition with the support of leading mathematicians and scientists from the local community.
Industries in NM