OFFICE OF THE VICE PRESIDENT FOR RESEARCH FACULTY SUPPORT INITIATIVES
The mission of the Office of the Vice President for Research (OVPR) is to advance innovation and discovery. The core of this mission is the research, scholarship, and creative works of UNM faculty. The OVPR seeks to facilitate these activities, resulting in new knowledge and applications of value to academic communities and the public. Some initiatives supported by the OVPR are included below. Please direct any questions you may have about these opportunities to frdo@unm.edu
Support for Emerging Areas of Research
In FY 2018, the Office of the Vice President for Research (OVPR) will invest in UNM research by supporting projects that are likely to increase the impact and depth of research in the following emerging areas of cross-cutting excellence that were identified in the Research Excellence Working Group Report (http://research.unm.edu/strategic-plan).
Renewable Energy: This multi-disciplinary area draws upon strengths in numerous departments and disciplines across campus, including (but not limited to) cross-cutting areas such as materials science, nanoscience, optics and photonics, climate science, advanced manufacturing, computational science, resource economics and cybersecurity.
Social and Cultural Place-based Research Relating to the Southwest: The rich cultural heritage of New Mexico shapes much of the UNM research & scholarly activity relating to the arts, humanities, social sciences, and languages. There are excellent, place-based research programs related to education, health and addiction, and issues of poverty, as well as those that address diverse populations, including Native, Hispanic and rural communities.
Water in the West: Research on water in the west at UNM draws upon broad expertise surrounding water scarcity in the arid Southwest and its effect on policy, the environment, and communities. Research relates not only to those seeking solutions to water scarcity through engineering, natural sciences, planning, landscaping and sustainability studies, but also those who model its implications computationally, who explore it in art, who study its consequences throughout history and across different communities, and who work to develop policy dealing with this pervasive issue.
Note that the best consideration date for proposals is October 2, 2017. Further details can be found on the Find Funding page
Early Career Investigator Support
The OVPR is committed to helping early career investigators at UNM succeed in their research related efforts. In support of this initiative, the Faculty Research Development Office has developed a portion of this website specifically geared to answering questions and providing opportunities for Early Career Investigators, as well as highlighting the work of these scholars.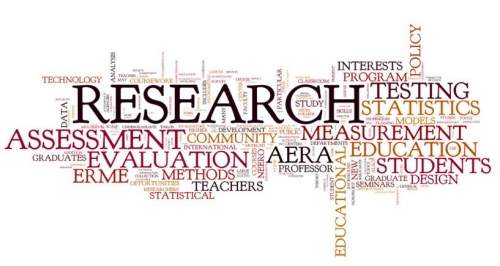 Interdisciplinary Research Discussion Support
The Office of the Vice President for Research is offering to support Interdisciplinary Research Discussion Groups to encourage cross disciplinary research collaboration. These discussion groups will bring together faculty members to combine their diverse expertise and perspectives to generate new ideas that address interdisciplinary questions and areas of scholarship in which UNM could expand its national reputation.
Proposals can be submitted to frdo@unm.edu starting September 12, 2016. The OVPR anticipates supporting 1-2 discussion groups per month. For additional information, contact Mary Jo Daniel at 277-0168 or mjdaniel@unm.edu. Further information can be found in the 2016 Office of VP for Research Solicitation.
Women in STEM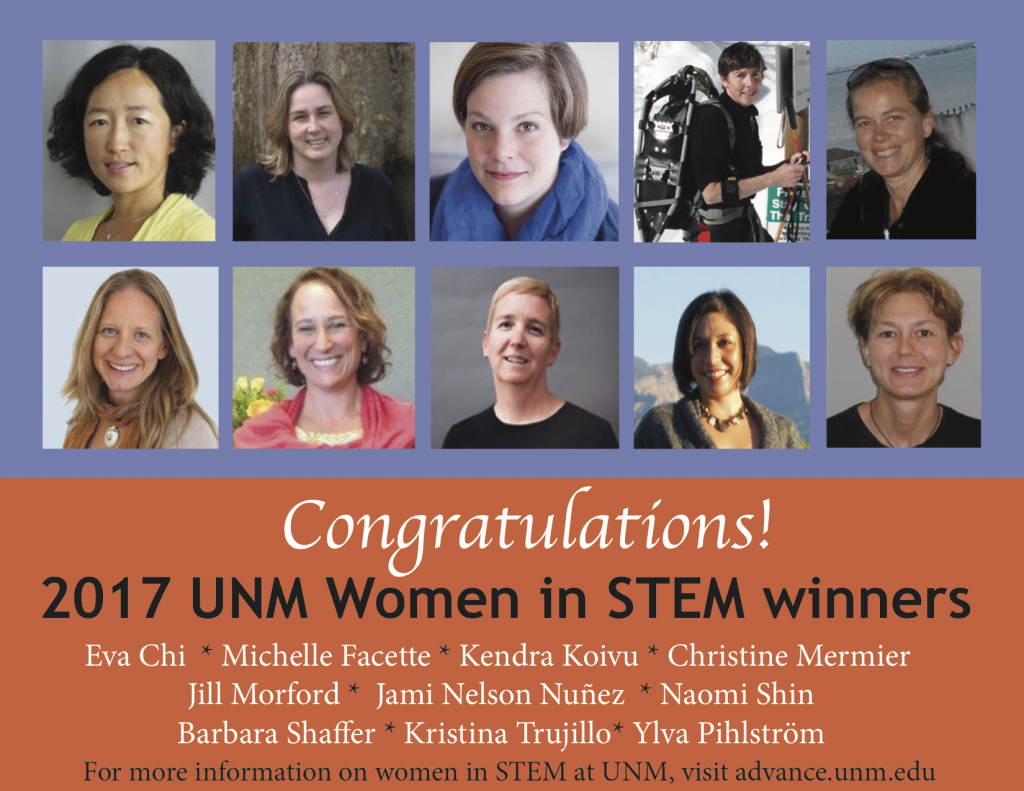 An anonymous gift has been made to UNM to support research by, and professorships for, women faculty in Science, Technology, Engineering and Mathematics (STEM). Income from investment of this gift will be used to assist UNM women tenure-track and tenured assistant and associate STEM professors with establishing new research areas and developing research collaborations. For this award, STEM faculty are defined as those with research interests that align with research priorities identified by NSF, NIH (non-clinical), or DOE. Three types of awards are available: 1) travel awards to foster collaborations, 2) seed awards to stimulate research projects that will lead to additional external funding and 3) workshop awards designed to generate innovative research ideas and collaborations.